Published: The Oregonian, Washington County Weekly, Neighborhood Round-up, August 9, 2007
library honors beaverton man
library honors Beaverton man resident Wayne Hess was recently honored by having a library named after him.  A new electronic library is the latest addition to the La Pedrera School in Guatemala.
Hess, a retired CPA, was largely responsible, through the help of several generous donors and his own tireless efforts, for equipping the school with more than 18 computers, and the over $4,000 needed to build an additional story on the existing structure.
Wayne Hess dancing Salsa at CX building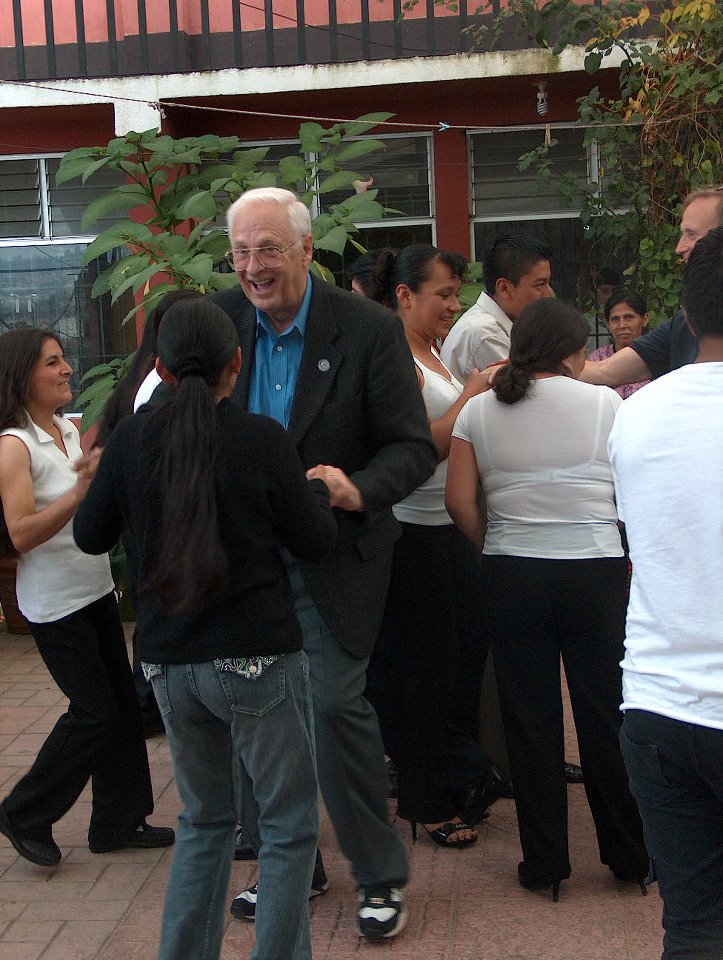 La Pedrera School is attended by approximately 100 students whose families are among the poorest.
Hess became acquainted with the Mayan school in the western Highlands area while serving with Habitat for Humanity several years ago and has been helping them for the past four years.
On June 27th, he attended the ribbon-cutting ceremony for the new Wayne Hess Electronic Library and a special lunch that followed. Having access to high-speed Internet is expensive and uncommon in Guatemala. The children were, however, undaunted.
They got right down to the business of experiencing their first time on the Internet with relative ease. "It was incredible," says Hess. "I was showing the kids how to use the laptops. I was setting up the second one and they already had the first one figured out."
Hess plans to continue helping the school. He is currently working on obtaining tax-deductible status for the La Pedrera School Project and is hopeful that a second instructor can be hired soon. You can learn more about La Pedrera and how you can make a donation at www.lapedreraschoolproject.com.
Hess will be returning to Guatemala next February with Habitat For Humanity. The organization is looking for volunteers for the trip. If you are interested, you may call Wayne at 503-641-1009.