OPI Spanish Test Preparation
CX offers the OPI Spanish Test Preparation Oral Proficiency interview in  Quetzaltenango,  Guatemala, and online with skype. The OPI is a structured assessment to establish the student's speaking level of functional ability.
This test is also used to measure the strengths and weaknesses of the student's speaking oral proficiency. Created by the Foreign Service Institute of the US government more than 40 years ago, the original OPI was modified by the American Council of Teachers of Foreign Languages (ACTFL).
Currently, the OPI is an oral test that bilingual and Spanish teachers must take in order to establish their level and obtain their teaching credentials. It is also used by school districts to assess oral proficiency in Spanish before the candidate is hired.
Gracias, Henry! Fue un gran día. Tengo buena noticia. Pasé mi examen (OPI). Soy profesora de  español profesional ahora! Nicole Poore, Claiborne High School, TN. 2/5/15

Judith's classes were on point. She is an experienced, knowledgeable teacher who gave me all the tools I needed to pass the OPI. She was also really fun.
I looked forward to talking to her each week, which made improving my language skills so much easier.
Emma Clabo, 4912 Thomas Ave S. MN Minneapolis, 3/12/2018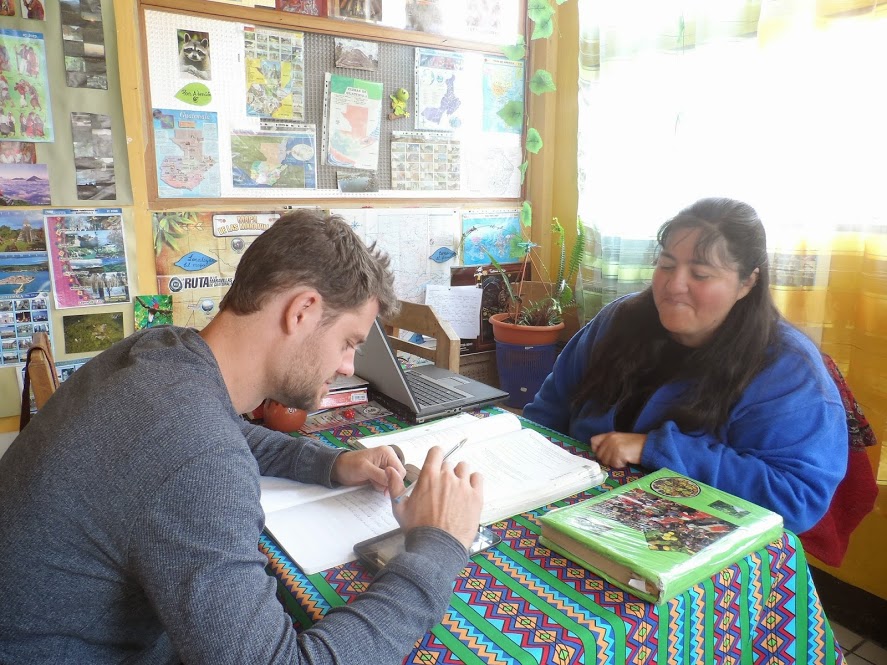 Established in 1987,  CX is currently offering more than 36 Spanish courses including test preparation for the DELE, Praxis II, BCLAD, TOPT, FSI, SAT II, CLEP, Content Knowledge  0191, MTEL among other tests. Our teachers have received the academic training and they are very familiar with these tests.  Furthermore, we are the only program in the country with two academic agreements with two major universities in the United States.
Welcome to the 2020 promotion.  $14.00 per hour when you purchase 10 hours. Regular tuition per hour is $16.00.  Please paste this when you apply for the online  2020 Promotion. Expires February 1, 2020. 

Pues, después de regresar a los E.E.U.U, tomé mi examen del OPI y la próxima semana recibí las buenas noticias que había ganado el examen! Fue un momento inolvidable para mi! Gané una meta mía y ahora puedo terminar mis estudios en la universidad y me graduaré en diciembre. Alicia Lorenzo, Grand Rapids, Michigan 49546. 4/30/2015
 Reviews and testimonials, find out why Casa  Xelaju has 100% customer satisfaction. Follow us on Facebook
Joanny Campbell took the Spanish test preparation for the OPI in the summer of 2012. On September 7, 2012, she got the good news that she was able to pass it.   jcrosita@gmail.com
Kelly Somrak took the OPI Spanish test preparation in the summer of 2014. She was able to obtain the advanced level.
Hoy recibí noticias de ACTFL, que me dijo que conseguí la nota de Avanzada Baja, lo que necesitaba conseguir de este examen para hacer mi práctica.
Muchas gracias por toda la práctica que hiciste conmigo y por toda tu ayuda! No creía que iba a pasar el examen, pero por fin todo salió bien, y creo que esto es en mayor parte por tu ayuda. Bethany Doorlag, Kalamazoo, Michigan 49004, 11/9/14
Casa Xelajú has done extensive research on how to prepare the students to take this test. Our teachers are prepared to work and improve the student's speaking levels so they can pass the OPI.
Each student receives one-on-one instruction five hours a day, five days a week. In addition, Casa  Xelaju offers their students homestay with a Guatemalan family and three or four social and cultural activities per week.
CX also offers the  Spanish test preparation for the Writing Proficiency Test (WPT).  which you can take at the same time with the OPI  Spanish test preparation.
Tuition for the OPI is $230.00 per week including homestay with a local family, three meals a day, own bedroom, daily social and cultural activities, 25 hours of instruction, one-on-one format.
If you cannot travel to Quetzaltenango, we are offering the OPI Spanish test preparation online through skype for students who cannot travel to Xelaju.
My name is Sam, and I studied at Casa  Xelaju for three weeks in August of 2015. I was enrolled in the Oral Proficiency Interview class. I had taken the OPI many times before and started to feel extremely discouraged that I could not reach my goal of the Advanced-Low score.
I researched some of my options online, and luckily I found Casa Xelaju in Guatemala. I decided to take three weeks of classes there to improve my Spanish and gain more confidence speaking the language. I worked with their amazing professors and staff to create a curriculum toward passing this test.
During my time there, I lived with an awesome host family, went to classes and cultural activities during the week, and participated in other cultural activities on the weekends. By the time my test day arrived, I felt confident and prepared to do my best.
I am thrilled to say that I finally achieved the Advanced-Low score on the OPI thanks to my experiences, professors, and staff at Casa Xelaju. Now I'm working as a Spanish teacher! breithsam@gmail.com
You will have a highly qualified teacher with 27 years of experience teaching Spanish as a second language and more than 12,000 former students.  CX is fully licensed by the Guatemala Secretary of Education.