study Spanish online Spanish classes online
Study Spanish classes online with a native-speaking teacher from  Guatemala. Our teachers love teaching Spanish online as a second language which they have been doing for 33 years. The Spanish lessons are shared via  Google  Drive and  Google  Meet.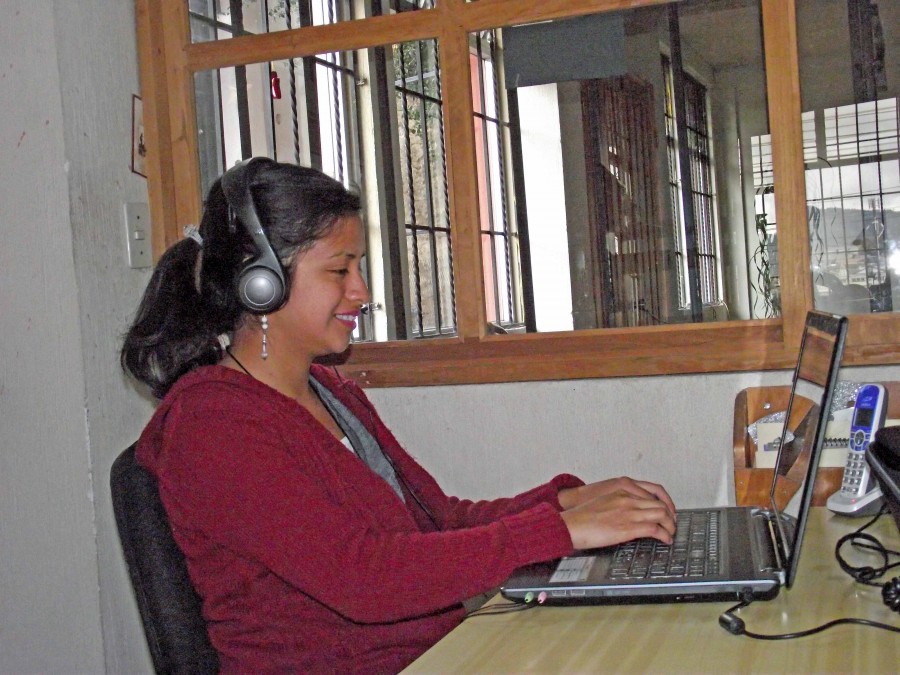 Casa  Xelaju, established in 1987,  is currently offering more than 35 Spanish courses online including test preparation for the DELE, OPI, Praxis II, BCLAD, TOPT, FSI, SAT II, CLEP, Content Knowledge  0191, MTEL among other tests.
Our Spanish online classes have been successfully incorporating the American Council on the Teaching of Foreign Languages (ACTFL) standards into its teaching curriculum (these standards are currently used by thousands of universities and school districts worldwide). 
Furthermore, we are the only program in the country with academic agreements with three major universities in the United States.
Special promotion. $12.00 for the regular program and $14.00 for the test preparation per hour during April. Minimum five hours.  Please write this code when you pay online and submit your application All-I-can-talk- August/September-29/21.
Taking classes online will make it seem as if you are in the same room as your teacher.  Maintaining your Spanish skills will be much easier with our Spanish classes online. 
Reviews and testimonials, find out why Casa  Xelaju has 100% customer satisfaction. Follow us on Facebook  and Twitter
The only thing easier than the learning process of our online Spanish courses is the setup Google Meet program. 
Tuition is US$16.00 per hour for the regular Spanish and $18.00 for OPI Spanish test preparation for teachers.
When you apply online, for our Spanish classes online you have to send the payment to our office in Minneapolis,  or directly using PayPal account julio@www.casaxelaju.com. We will contact you right after we get the payment.
Cancellations.   If you cancel 24 hours before your scheduled session, you will be able to reschedule a new session without penalties. 
You will be responsible for your full tuition for same-day cancellations. Please contact Teresa de Leon teresa@www.casaxelaju.com, (612) 287-5867 
Schedules available
2) Buy good quality headphones. We recommend these.
We offer classes to children, middle, high school college students, adults, and teachers.
We also offer the following Spanish test  preparation