La Pedrera Community Services
The La Pedrera community is comprised primarily of indigenous Mayan people, mostly women and children, who were displaced by the Guatemalan Civil War. During the war they migrated there from their ancestral homes in the rural Western Highlands looking for work and hoping to better their lives. In Spanish "la pedrera" means the quarry. The village of La Pedrera is located at the edge of an rock quarry in the hills overlooking Quetzaltenango.                                                                             

Most of the adults speak the indigenous language k'iche' as their mother tongue, while their children often only speak Spanish fluently. Lacking education, the people of La Pedrera have access to employment only in domestic and physical labor. These low-paying jobs provide barely enough income for crude shelter and a little food, leaving families unable to afford the expenses of sending their children to public schools. Children as young as six years old often join their parents and relatives working in the fields. The families of La Pedrera live with limited electricity and without running water. Their homes have earthen floors, and in most cases only two rooms to shelter extended families of up to twenty people.
Application form to sponsor a child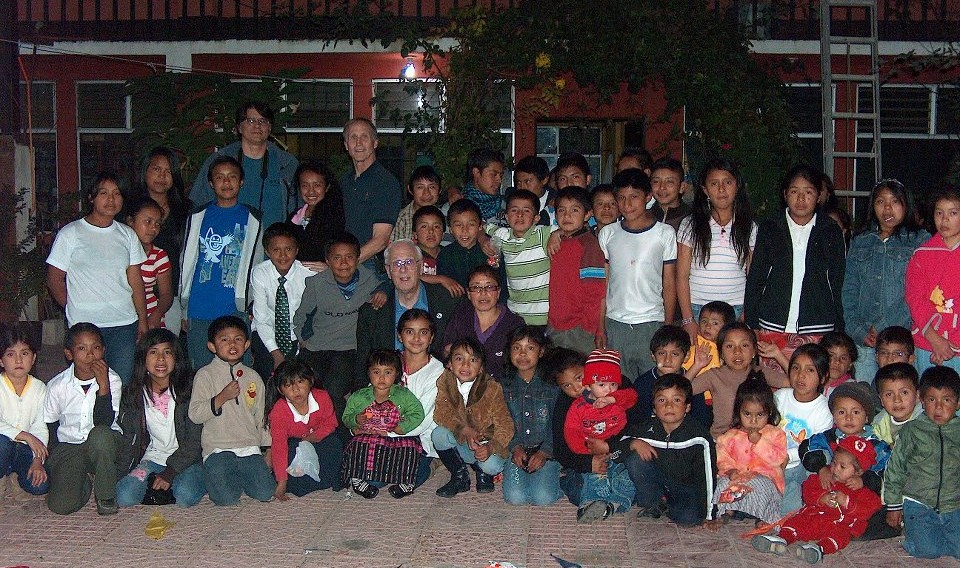 The La Pedrera School Project has  been granted 501c3 status by the US government since 2008, making all donations TAX DEDUCTIBLE!
La Pedrera Computer Lab is fully link to the internet. It took more than two years to connect  La Pedrera Computer Lab to internet through Casa Xelaju internet service because this building is located in a very hilly place with trees. For more information, please visit https://facebook.com/casaxelaju
David Thomas, a long time supporter of La Pedrera, took a trip to Guatemala in the winter of 2008 to teach computer skills to some of the students at the La Pedrera School. The Milwaukee (WI) Public TV program, "Adelante", recently interviewed him about his trip. View the interview and see footage from his trip to the school on YouTube.
La Pedrera has a computer lab with internet.