Praxis PPST Test
The Spanish Praxis Pre-Professional Skills Tests, known as PPST is required in several states in the USA and is organized by Educational Testing Services.*
Casa  Xelaju offers an intensive specialized Spanish course preparation for teacher candidates seeking a teaching license in Spanish or Bilingual Education or for those teachers candidates who have not yet been able to pass this exam.
Reviews and testimonials, find out why Casa  Xelaju has 100% customer satisfaction. Follow us on Facebook
This is our calendar of daily activities for 2017.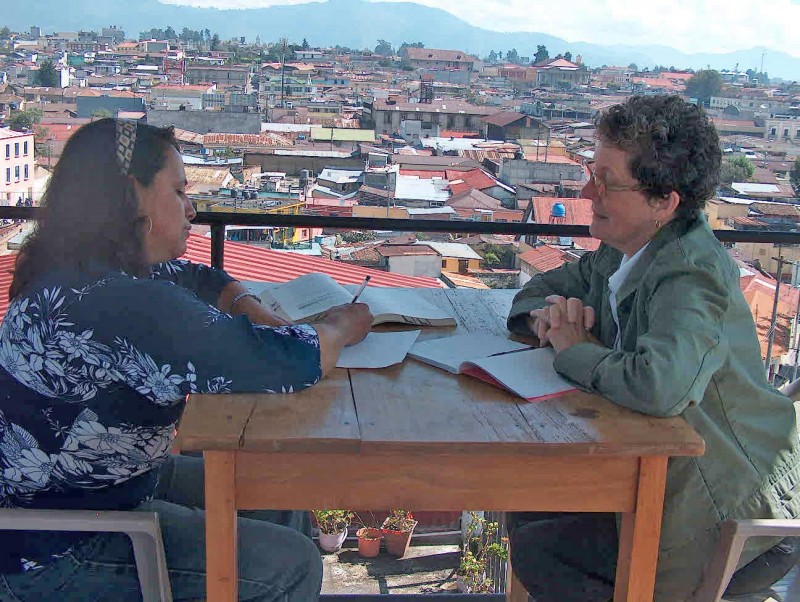 Our Spanish course preparation is based on the two components of the test, which are knowledge and productive language skills. Casa Xelaju teachers will be working with the format of one on one instruction, five hours a day, five days a week with the teacher candidate. During this classroom time, our teachers will previous tests are given to students a few years ago.
Teachers wishing to take this  preparation with Casa Xelaju have three choices:
To take the preparation for two weeks, five hours a day, five days a week. (advanced levels only)

To participate in our regular Spanish program with two out of the five hours dedicated to the test for four weeks or

To dedicate one hour daily for eight weeks as part of our regular Spanish program
All the teachers who participate in this program must take a test at the beginning of the study to determine their level and skill in Spanish. After receiving your application, please email Casa  Xelajú's office at gilda@www.casaxelaju.comso that we can e-mail you a list of educational materials including the textbook, which you should bring to Guatemala. Teacher candidates are welcome to enroll in the Spanish course for teachers.
We currently use the text listed below (please check with our office to confirm before buying):
Educational Testing Service. Spanish: Content Knowledge and Productive Language Skills (PRAXIS Study Guides). ETS, 2005.
*Casa  Xelaju is not affiliated with Educational Testing Services, which does not endorse this Spanish preparation course.
I want to thank Casa   Xelaju for helping me prepare for my Spanish Praxis exam, which I passed this fall. The immersion program at the school addressed my needs for using Spanish in practical ways and growing in understanding Central American culture. I also want to especially thank my two teachers, Loly and Lili. Muchas gracias por todo!
– Sincerely, Kim Holub