Casa Xelaju (CX) is offering the Spanish test preparation for the Georgia Assessments for Certification of Educators both online and at our campus in Quetzaltenango (Xelaju), Guatemala.  The Spanish GACE assessment is for students seeking to be admitted into the school of education and teachers wanting certification in Spanish.  The CX preparation course focuses on the on the four domains of the exam: listening, writing, reading and understanding.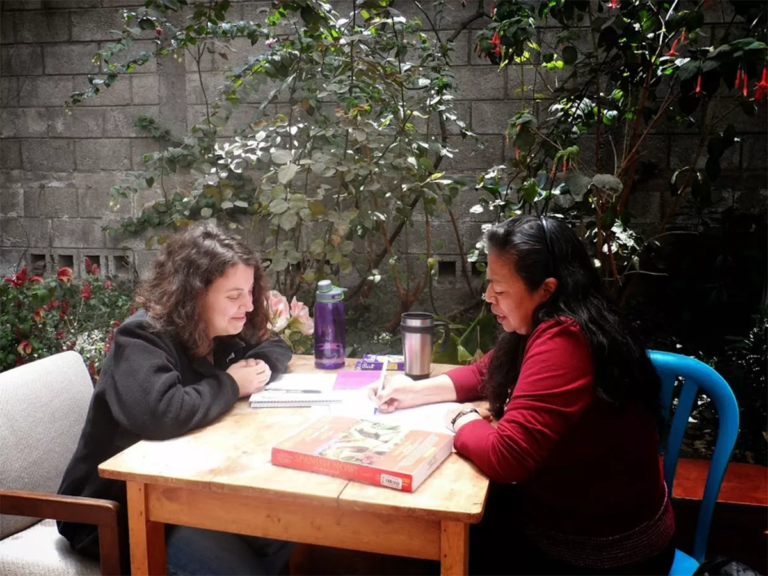 Instruction is on a 1:1 basis, five hours a day, five days a week with homestay with a Guatemalan family, and social and cultural activities for those who choose to take the preparation at our campus in Quetzaltenango, Guatemala. If you take the test GACE exam preparation online, you can decide how many hours of preparation you wish to take. Our teachers can make can also recommend you how many hours you will need in order to pass it according with their first assessment.
CX is a Spanish school established in 1987.  For more than 25 years, it has been offering Spanish test preparation for many other exams in other states in the US: OPI, Praxis, CSET, NYSTCE, FTCE, and DELE, for example.
Our Spanish teachers have been teaching for over 30 years to more than 10,000 students from all over the world. They will help you to pass this test. All teachers have a teaching license issued by the Guatemala Secretary of Education.