FSI test Spanish preparation
Our FSI test Spanish preparation course was developed after finding a comprehensive way to teach students who wish to study Spanish using new and modernized FSI material.
For this reason, Casa Xelaju has adopted the Platiquemos version of the Foreign Service Institute (FSI) Spanish course as the primary vehicle of instruction.
Reviews and testimonials, find out why Casa Xelaju has 100% customer satisfaction. Follow us on Facebook
The FSI course, which dates from 1957, was developed to train diplomats and other U.S. government officials who needed to use Spanish in their work. Quickly adopted by the private sector, it has been the biggest selling complete Spanish course on the market for almost six decades.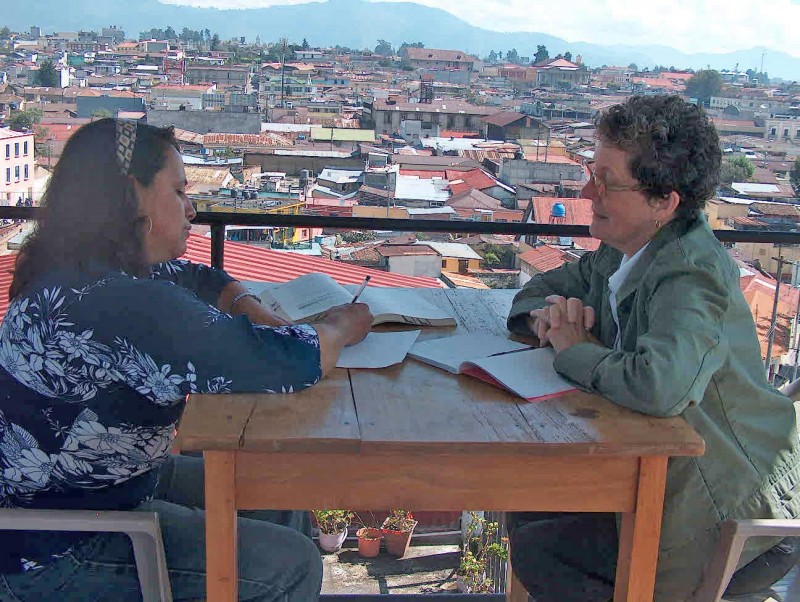 Don Casteel, who spent almost 30 years in the U.S. Foreign Service and is fluent in five languages, including Spanish, produced the Platiquemos course. The complete course comprises almost 1400 pages of text and over 47 hours of audio.
The biggest benefit of using Platiquemos materials as a main source of instruction is its structured approach, which
progresses, in a logical fashion through all the facets of the Spanish language.
This course is offered through one on one instruction, five hours a day, five days a week. It takes an average of two weeks to master one of the eight units.
A simulation examination at the end of the course can be administered upon students request. The course does not include textbooks and CDs, which can be purchased from Platiquemos website.