Spanish Writing Proficiency Test
Casa Xelajú's Spanish immersion program is offering the Spanish ACTFL Writing Proficiency Test (WPT)  test  Preparation in Quetzaltenango,  Guatemala. The WPT is a structured assessment to establish the student's writing level of functional ability.
This test is also used to measure the strengths and weaknesses of the student's writing skills. Currently, the WPT is a written test that bilingual/Spanish and Spanish teachers must take in order to establish their language level and obtain their teaching credentials.
It is also used by school districts to assess oral proficiency in Spanish before the candidate is hired. The levels for the WPT are Superior, Advanced, Intermediate, and Novice.
A+rating by the BBB     Reviews and testimonials, find out why Casa Xelaju has 100% customer satisfaction. Follow us on Facebook
Watch the video about our Spanish  immersion program in Xelaju
Casa Xelajú has done extensive research on how to prepare the students to take the Writing Proficiency Test. Our teachers are prepared to work and improve the student's writing levels in a total Spanish immersion environment in Quetzaltenango.
Each student receives one-on-one instruction five hours a day, five days a week. In addition, Casa Xelaju offers their students homestay with a Guatemalan family and daily social and cultural activities.
We are offering the OPI Spanish test preparation online through skype for students who cannot travel to Xelaju. Tuition is $15.00 per hour.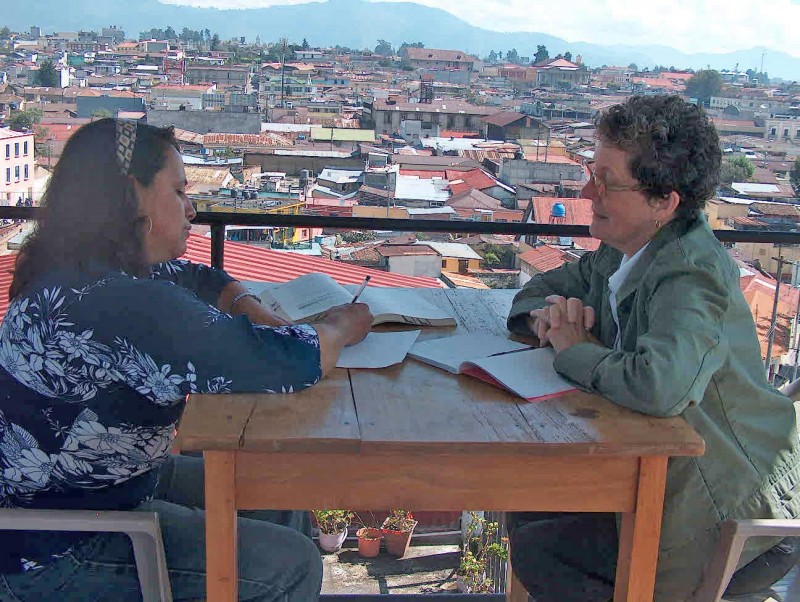 Students will have a highly qualified teacher with 25 years of experience teaching Spanish as a second language and fully licensed by the Guatemala Secretary of Education.
Teachers have the knowledge to help students pass this difficult and stressful test.
We also offer the Oral Proficiency Test  Preparation (OPI). Both the Oral and Written Proficiency preparation can be done at the same time.  We recommend taking these tests right after you are done with the classes in Quetzaltenango.
Tuition is $200.00 per week (Summer) which includes a homestay with a private bedroom, three meals a day, a private teacher, five hours a day, five days a week, and daily social and cultural activities. The rest of the year is $190.00 per week.
For questions, please contact us at infoATcx.edu.gt or lourdesATcx.edu.gt