The medical Spanish immersion program Xela
The Medical Spanish immersion program at Casa Xelaju in Quetzaltenango, Guatemala consists of individualized classes for doctors, nurses, hospital administrators, paramedics, lab technicians, physical and occupational therapists, and all other medical personnel, as well as medical students and interns in these fields.
The program allows participants to develop and improve their linguistic ability and comprehension of the Spanish language to ensure better communication with their Hispanic patients who require attention and medical care in their own language.
A+rating by the BBB Reviews and testimonials, find out why Casa Xelaju has 100% customer satisfaction. Follow us on Facebook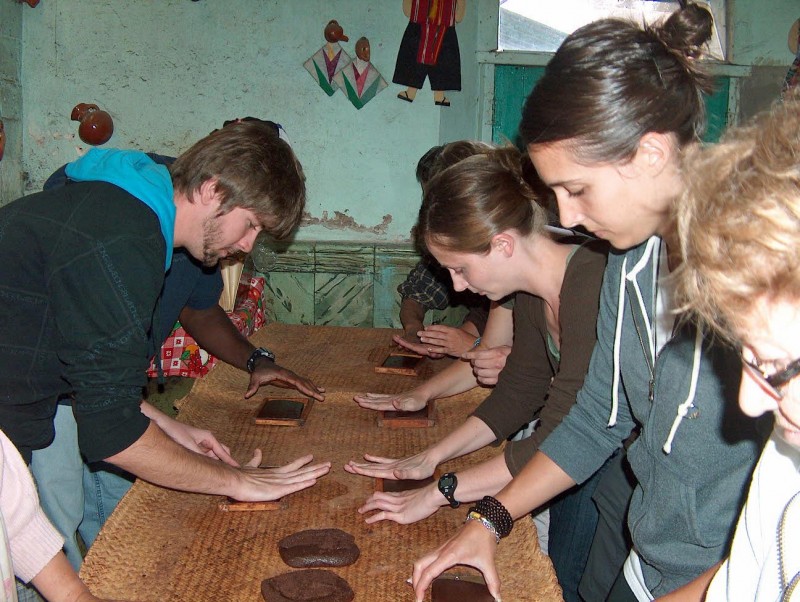 Along with the Spanish classes, the Medical Spanish program includes daily social and cultural activities after the classes.
Activities for health care personnel include visits to local hospitals, clinics, pharmacies, and laboratories, where students participate in informal and formal conversations with Guatemalan medical personnel.
They will also have the opportunity to learn about the medical beliefs and practices of the many indigenous groups who live in the area. Other activities include a historic tour of the old city, weaving demonstrations, hot springs, a visit to Mayan ruins, and shopping at traditional markets.
Students will be able to visit tourist and cultural places in the highlands of Guatemala and visit villages and cities in the area such as Antigua, Lake Atitlan among others.
Students study Spanish for 5 hours per day, 5 days per week, with a student/teacher ratio of no more than 3 to one. Homestay with a local family offers the opportunity to practice conversation skills learned in class.
Language acquisition is accelerated with this total immersion approach, leading to increased proficiency as well as confidence.
The dates of Spanish for Health Care Professionals 2013 are from Sunday, July 7 – Sunday, July 21, 2013. Students may stay for an additional week. An experienced bilingual coordinator accompanies the group and is available to assist with personal needs and questions.
Cost is $1,175.00 for 2 weeks, $1,750.00 for 3 weeks, plus airfare.
The tuition covers: homestay with a local family, seven days a week with meals, classes of three students per teacher, five hours a day, five days a week, all ground transportation, access to parks or museums, boat trips, hotels during the weekend excursions, daily social and cultural activities and breakfast during excursions.
The coordinator is Chris Perry. Chris has a BA in Psychology and an MA in Education from Allegheny College, Meadville, PA, and ESOL and Bilingual/ Bicultural specializations from Hamline University St. Paul, MN.
She was in the Peace Corps in Honduras, lived for 4 years in Costa Rica, and has over 30 years of experience in Bilingual Education and Language Acquisition. She currently teaches Medical Spanish at South Florida Baptist Hospital in Plant City, FL.
Chris has traveled extensively in Central and South America and has led many trips to Casa Xelaju in the past. You may reach her at vidacpl@aol.com.