Hike from Xela to Lake Atitlan
This 3-day hike will give you an excellent opportunity to explore the beauty of the Guatemalan highlands and observe how the indigenous communities still thrive in very isolated towns from  Quetzaltenango (Xela) to Lake Atitlan (San Pedro la Laguna).  
Besides the healthy exercise, you will be breathing the uncontaminated air giving you an escape from what you find in the urban centers, factories, and others.
Our 45 km will begin in Cantel, a town located southeast of Quetzaltenango, at an altitude of  2,950 meters above sea level, and will finish in San Pedro la Laguna, Lake Atitlan, a town 1,560 meters above sea level.  
The walking and hiking terrain will be "Columbus" which means rolling hills. There is also flat terrain in some parts.  Therefore, this trip is moderately difficult with some more difficult parts. 
During the trip, we will be walking through coffee farms, alongside cornfields, a cloud forest with pines where you might spot the Quetzal (Guatemala's national bird), rivers, creeks, ravines, grasslands, isolated houses, and villages.
The walk/hike is part of the Sierra Madre Mountains, in one of the most beautiful and isolated parts of Guatemala's nature, therefore you will be able to see up to 15 volcanoes including San Pedro, Atitlan, Toliman, Fuego, Acatenango, Santa Maria, Cerro Quemado, Agua, Tacana, and Tajumulco.
Itinerary:
There is a mandatory meeting the day before the hiking trip at 5:00 PM in our building.
We will be leaving from Casa Xelaju building at 6:00 AM to  Xecam, Cantel. From here we walk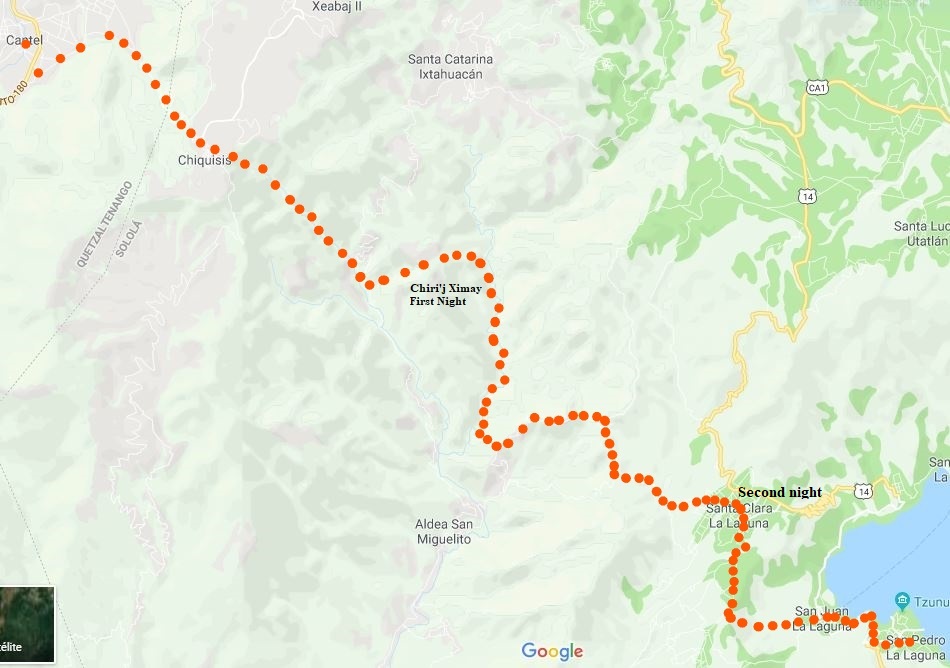 to the Chisib'el community where we will stay overnight. On the second day, we will reach Santa Clara la Laguna, near Lake Atitlan where will stay overnight.
The next day, early in the morning, we will be hiking la Nariz del Indio to see the lake and the sunrise. We return to Santa Clara la Laguna to get our belongings and start the last leg of the hike to San Pedro la Laguna. We hope to reach this town at noon. 
During the hike, Hikers will take a bath in a temazcal (sauna), eat meals with locals who will be cooking Comida casera (homemade food) with tortillas made on a comal and beans.
For lunches, our guides will be cooking for the hikers. They also will be providing water for the journey. 
You are welcome to stay overnight in our conference hall for free. Please bring your sleeping. bag.
Donation: $210.00 for one person, $240.00 for two people, $3000.00 for three people,  350.00 for four people. It does not include tips. Departures everyday.
All the profits will be donated to La Pedrera Community Project, a non-profit organization supporting more than 60 children with after school  academic support and computer classes, more info, www.lapedreraschoolproject.com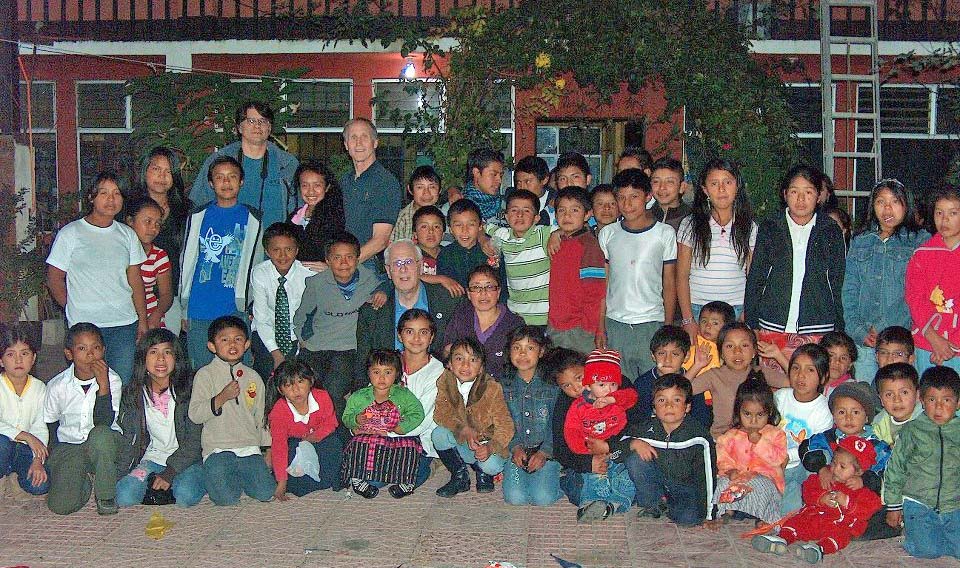 Items to bring: a large backpack, hiking shoes/boots, wool socks, sunscreen, a hat, sunglasses, mosquito repellent, small towel, breathable quick-dry clothes for two days, water-resistant jacket with a hood or Pancho, personal items, your medications, a mat, sleeping bag.
Follow us on Facebook